As an adult and a parent, sometimes I just need to listen to MY own music. My kids don't like MY music as they are growing up on today's music. Not that that's a bad thing. But, I also don't want them to listen to classic rock with lyrics like The Who's "I hope I die before I get old." (Note: that song was way cooler when I was younger.)
Anyway, so I've been shopping for wireless headphones which can provide me with both noise cancellation and great sound.
On my quest, I've discovered Sennheiser M3 Momentum Wireless Headphones.
These look and sound great!! Sleek and stylish, these headphones bring the sound more seamlessly than ever before. Yes, you can hear the difference.
Sennheiser's New MOMENTUM Wireless is where intuitive design meets superior sound. It redefines your premium headphone experience by reproducing the balanced depth and precision of studio-quality sound.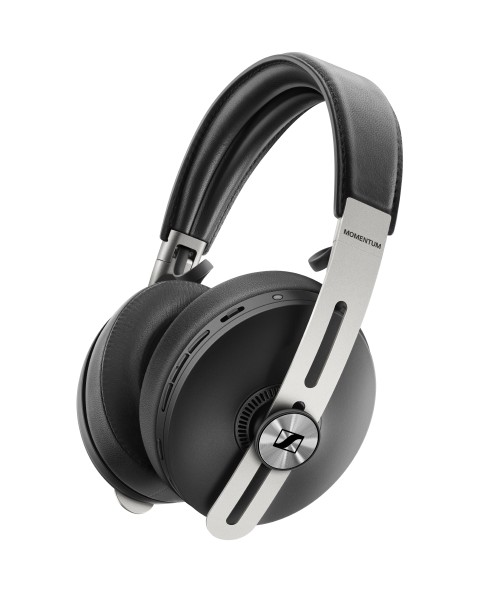 Other features include (with my comments):
Auto On/Off and Smart Pause
Never miss a beat with seamless On/Off and Smart Pause functionality. All you have to do is simply fold the earcups to turn your music on or off.
Active Noise Cancellation (3 modes) and Transparent Hearing
MOMENTUM Wireless adapts to your environment wherever you find yourself which allows you to experience your audio world on your terms. The advanced Active Noise Cancellation offers three modes that are tailored to different environments. With the Transparent Hearing feature, you can enjoy music while still being aware of your surroundings. (If you are in a big city, like NYC, this feature is especially critical).
3 Modes:
Max: The Max mode offers Maximum Mode Cancellation (aka Airplane)
Anti Wind: Provides noise cancellation optimized for outdoors
Anti Pressure: Softer noise cancellation for at-home use
Three Button Interface
Easy to operate, without needing to read a manual. The simple and intuitive 3-Button Interface means you can switch between your music and making calls in an instant. You can also activate Volume Control at the touch of a button and link to voice assistant technology immediately.
Automatic Pairing Mode
Makes setting up easy on first activation (even for me. If I could do it…).
Smart Control App
Build-in equalizer, Noise Cancellation and Transparent Hearing modes mean you can tailor your sound to your situation.
Smart 'Tile' Technology
Track your headphones, so the only time you feel lost is in the music. (Perfect for my wifeJ
Built-in microphone to make three-way phone calls
Gives access to the voice assistant on your device.
Soft Earpads and Headband
A genuine leather head strap and premium earcups deliver superior comfort to enjoy endless listening.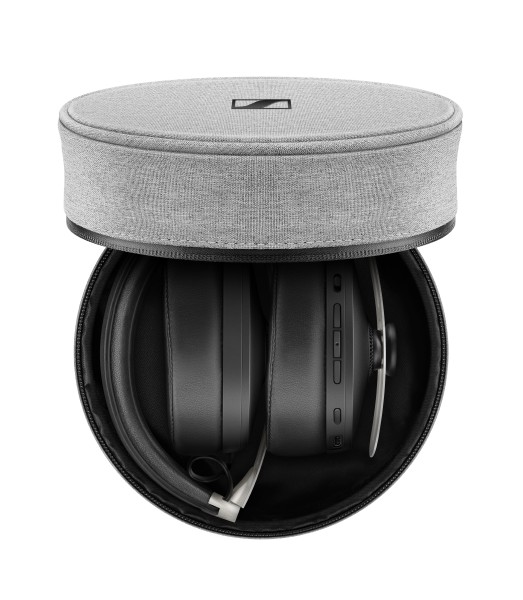 Available Colors:
Black and Sandy White.
What's in the box?
MOMENTUM Wireless
Audio 3.5mm cable
USB-C to USB-A adapter
USB-C Charging cable
Case
Quick Guide
Safety Guide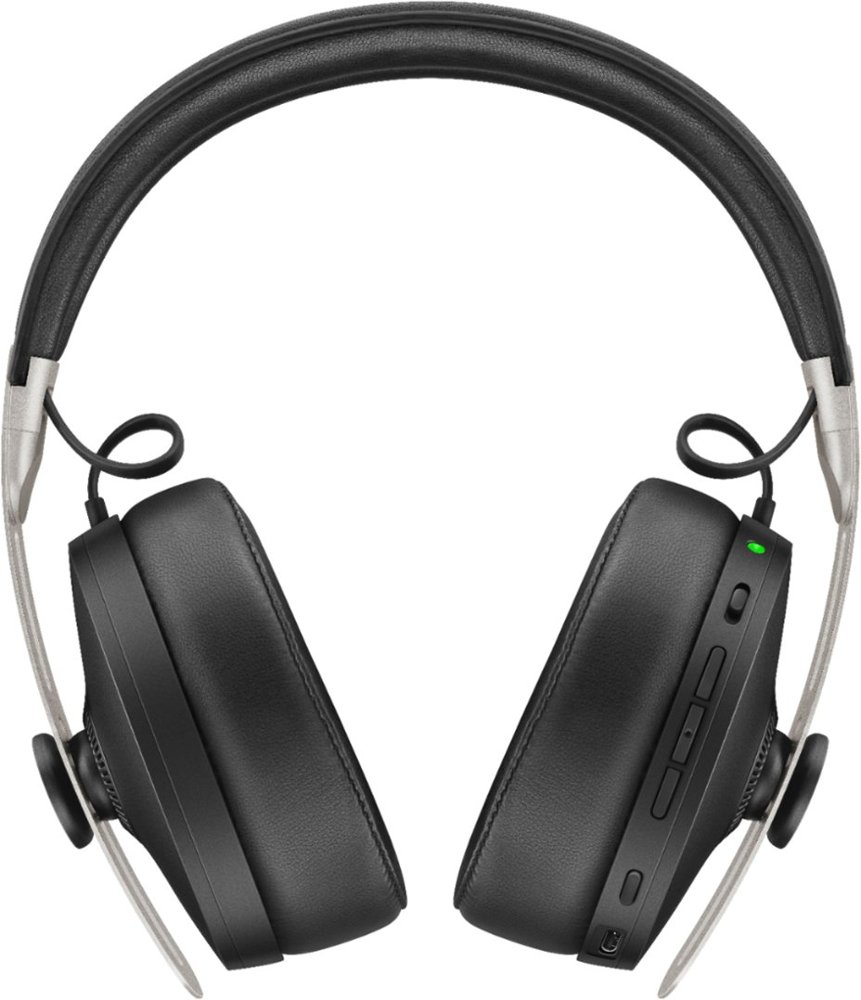 If you're like me, then you like to do all the research you can. So, I've included some links for additional resources.
You can find out more about them here:
Plus, here are even more additional resources (just click the link):
Happy listening!
@BestBuy   @Sennheiser   #ad